Can I Refurbish my Alloys Successfully?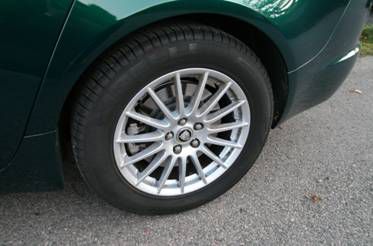 Alloys wheels and driving
Historically alloy wheels have been made from alloys of either aluminium or magnesium – magnesium wheels being used more in racing applications. They are generally light in weight and facilitate better driving because aluminium tends to flex less than steel and typically alloy wheels carry lower profile tyres which also give a quicker steering response.
However aluminium alloy is softer than steel which can mean that alloy wheels can require refurbishment and renovation. For any driver the question arises: new set of wheels or refurbish the existing set?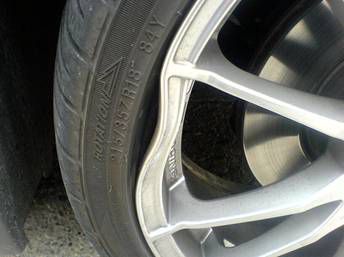 Mishaps Can Happen
Alloy wheels are vulnerable to different types of damage. Pot holes can buckle wheels but often this is not visible and can only be seen when we put it on a jig. Scratches and 
kerbing damage
 can occur and can also accumulate. Wheels can crack because alloy is more brittle than steel. And like any wheel alloys can dent. Even minor incidents can damage an alloy such as going too close to a kerb or footpath. This can be deeply frustrating for the vehicle owner because as every driver knows it's the wheels and paint that people notice first about a car.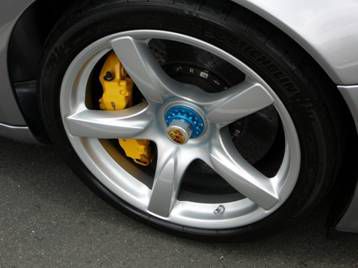 How to Avoid Damage
It seems obvious but the biggest cause of wheel damage is kerbing. So just take care every time you park your car. Also, watch the road when you drive and try to avoid pot holes, especially the deepest ones. They can dent rims, buckle wheels and puncture tyres by putting splits into the air seal lining of your tyres.
Keep them clean. Not only will keeping your alloy wheels clean mean that they will make the car look well, it also will prevent the grime and dirt corroding the alloy. If you make the cleaning of your alloy wheels a regular routine, you will find that they become easier to maintain as the dirt doesn't build up. 
It is important to keep your car tyres inflated to the correct level. Low pressure in your tyres can increase the chances of damage to your wheel rims. Especially do not drive on a deflated rim.
When driving, you should try to avoid making extremely sharp or tight turns at high speed. Alloy wheel damage can result from rolling a wheel over a sharp corner, this is more likely on a car with low profile tyres with soft sidewalls.
Refurbish or Replace?
This is a big question and it comes down to the severity of the damage and the value of the wheels. Generally speaking if you have an expensive set of wheels or they are original equipment wheels it is best to refurbish, or at least look at refurbishment. A full set of brand new Mercedes Benz wheels might well cost anything up to £5000, and you could refurbish the whole set for around £300. However if you have a cheap set of after-market alloys with extensive damage the cost of refurbishment is probably around the same as the cost of a new set.
Bear in mind that a full alloy wheel refurbishment can also revamp your car because you can change the colour of your wheels. It is in effect a cheap way to get a brand new set of wheels.
But always talk to an alloy wheel repairer first. Recently we had one customer that was about to throw away her whole set of wheels because one had a crack in it. We repaired the wheel for about £60 and she is still driving.
If you are in any doubt as to whether you should refurbish or not than talk to a reputable and experienced 
alloy wheel refurbishment
 outlet. They can assess the damage to your alloys and give you an estimated cost which you can compare against the cost of a new set of wheels.