Alloy Wheel
Welding
Alloy wheels can sustain cracks easily especially when driven over potholes and speed bumps. As the overall rolling height (wheel + tyre) remains the same on all cars, larger alloys requiring tyres with lower-profile sidewalls are more susceptible to crack damage.
This is because a tyre sidewall flexes to absorb bumps and impacts, so a tyre with less sidewall (low profile tyre) has less ability to flex and absorb impact on our roads. Although all wheels can sustain cracks, larger alloys wheels are more likely to suffer from shocks and impacts from potholes, kerbs and speed humps, which mean that if you give a kerb a big whack, you are more likely to damage your tyres and alloys.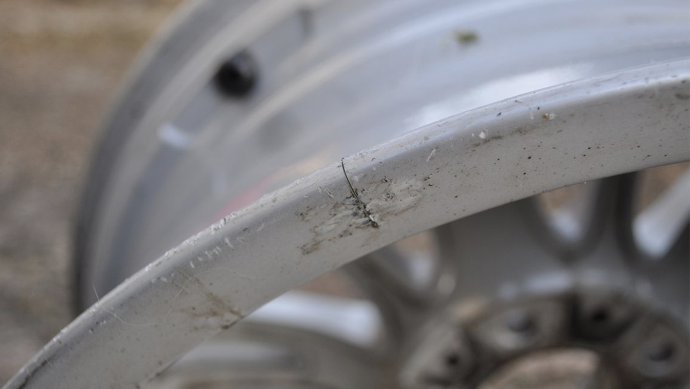 The welding

process
If appropriate, the damaged area will be cut and shaped to receive the weld. It will then be welded inside and out using welding equipment which minimizes the amount of heat transferred into the alloy but with the intention of maximizingthe strength of the weld without unduly softening the alloy. We always weld in such a way that the repair is at least flush with the surface of the wheel. The welded area will be machined back to create a seamless finish. If necessary the welded areas will then be sanded and smoothed off by hand to complete the job.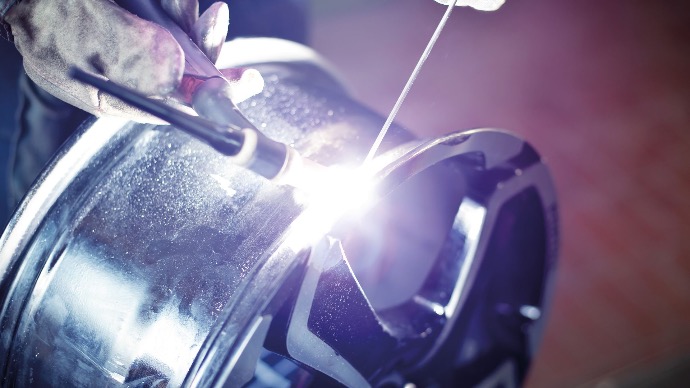 Alloy wheel

welding cost
Prices varies depending on the way of delivering wheels to us.

Standard | wheels without tyres (off the car) - from £60 + VAT per wheel
Plus | wheels with tyres (off the car) - from £70 + VAT per wheel
Premium | wheels on the car - from £85 + VAT per wheel
Ask us for a

wheel inspection
Even if you think that the wheel is too badly damaged to be welded you should ask us to assess the wheel and report back on the feasibility of repairing it which will often save you a significant amount of money versus buying a new wheel. Our technicians are highly skilled at wheel welding and you will be amazed at what they can achieve.
Important information
As explained, the process of welding an alloy wheel involves heating the damaged area to apply the weld. On the inside of the wheel this may not be visible, but if on the outside then highly likely that the paint finish will be affected. In these cases, the recommendation is to have the wheel fully refurbished.
If we need to straighten or weld a wheel during the refurbishment process then the additional cost is £10 - £30 + VAT.
The process of welding a wheel may result in us finding that the wheel is damaged beyond our expectations. We will apply our skill and experience but it is possible that the wheel will not be repairable.

To install this Web App in your iPhone/iPad press
and then Add to Home Screen.